Ruffles Birthday Ideas
Ruffles Birthday Ideas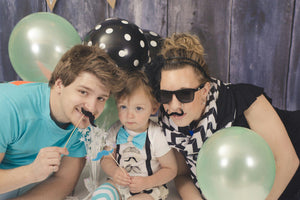 Tips for Celebrating Your Little Ones First Birthday
Tips for Celebrating Your Little Ones FIRST BIRTHDAY


You can hardly believe it has been nearly a year since your precious little one has turned your world upside down. While there were many sleepless nights and moments where you may have been asking yourself if you are way in over your head with this parenting gig, you have made it! There is now a bit of light at the end of that tunnel. So enjoy this momentous occasion of making it a year in parenthood.

Here are some tips to celebrate your LITTLE ONE'S FIRST BIRTHDAY


1. TIMING IS EVERYTHING. While you may want to plan your party for the evening, that may not be your baby's best and playful time. Don't feel guilty about hosting your party in the late morning or after a naptime late afternoon. Work around the time you think your baby will be in their best mood.

2. HOST THE PARTY AT HOME. Having the party in your home is great for baby because it is a place that they are most familiar and comfortable with. Plus, if they get overwhelmed and need to be put down for a nap, their sanctuary is just down the hall.

3. KEEP THE GUEST LIST SMALL. You may want to invite everyone you know to join in on celebrating this momentous occasion but you may want to think about having a smaller party. Too many strangers can be very overwhelming for a little one.

4. ENLIST A PHOTOGRAPHER. Have someone you trust be in charge of taking photographs for this party. By now you may have tons of pictures of your precious child but chances are you as the parent are probably only in a few. This is a perfect photo opportunity to make sure that you finally get in the picture!

5. PICK A THEME. Whether it is colors like pink and gold or a mermaid theme, the ideas are endless. Having a theme helps make your party more concise and put together. It will help with planning what decorations and what your baby's first birthday cake will look like.
Check out our Birthday Selections for your little one!!!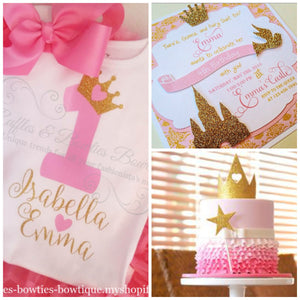 It time for a Party! Let's plan your Baby's Birthday
                                         It's time for a Party! Let's plan your BABY'S BIRTHDAY                                                                                                                                          
Yay! You have made it through the first year or another year of parenthood! Feels like just yesterday when you brought a newborn home and now already planning a birthday party. We know you want to plan a smashing birthday party. Here is our guide to plan a perfect birthday party for your little one.
Weekend is a great time to plan your BABY'S BIRTHDAY to ensure everybody comes to the party. Plan the party after the baby's naptime so he or she is well-rested. Also, don't plan the party in haste.
It is good to start planning 8 to 10 weeks before the birthday. It gives you enough time to decide the theme, food and spend time on DIYs to cut down your budget.
Next is what to serve at the party? You have to consider the birthday theme and a separate menu for adults and kids. Does your baby have a favorite toy animal? Try animals or toy theme for a birthday party. You can also try seasonal themes whether the party is indoor or outdoor. Bohemian and bow tie themes are really hot BIRTHDAY PARTY THEMES these days.
The ideas are endless!
Check out our Birthday Selections for your little one!!!