Pretty Pretty Ballerina Birthday Party
Pretty Pretty Ballerina Birthday Party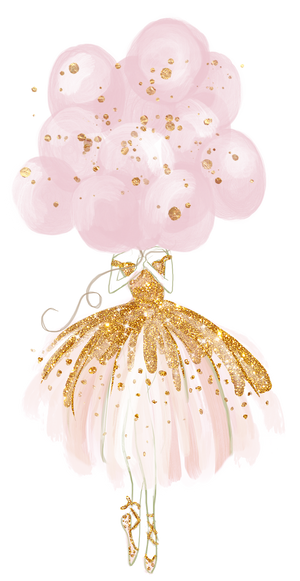 Twirl and dance the day away with a Pretty Ballerina themed
birthday
party. A perfect theme for the girliest of girly girls! Who doesn't love to put on a pretty tutu, hair in a bun and twirl till they are dizzy in the head? So how does one put on this perfect birthday theme? Well look no further for our awesome tips:
Pink Tulle is a must. Stock up on the pink tulle!! There are so many ideas you can use to decorate your party with this awesome material in this ballerina theme. Use it to make tulle skirts for your guests and even for your tables. Use it to wrap pink balloons and have the fabric gather on the bottom securing it with a beautiful bow. Create garland with this pink tulle around the entrances and around the room. Use different color pinks to create a more eye popping look.




Request pink tutus as the dress code. When sending out the invitations ask everyone towear their most favorite tutu ballerina outfit. This way all of your little ballerina party guests can twirl around dancing with her when you put on their favorite tunes. Have extra tutus on standby for guests who may not have one. 




Don't forget to check out all of our fun tutus on our website: https://rufflesandbowties.boutique/

Ballerina activities. Paint a leotard. Make cut out ballerina leotards out of card stock paper and let your guests let their creative juices flowing as they paint and glitter up their leotards. Have rhinestone stickers on hand and little bows to glue on. When they are finished and their art work is dry, put it in a white frame. This is a fun take home gift that will look beautiful in any girl's room.