cake smash photo tips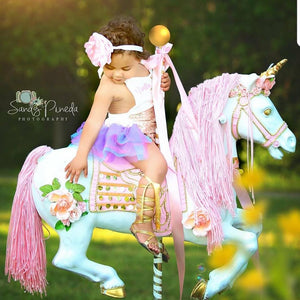 Tips for the perfect Smash Cake Photo Shoot
Tips for a Perfect Smash Cake Photo Shoot

Smash cake photo shoots are adorable 1st birthday keepsakes. Capturing the moment your child has that first taste of pure joy and sugar is such a delicious treat! But how does one go about setting up the perfect smash cake photo shoot?
Here are our best tips:
1. THE PERFECT OUTFIT.
The most fun decision about this photo shoot is the cute outfit your little one will wear. Remember, it's going to get messy! So working with a "less is more" theme is definitely a must. All your little baby really needs is some bottoms and cute accessories. A tutu or cute diaper cover works wonderfully for this theme. Tutu rompers are utterly irresistible! Accessories with a birthday crown and some fancy jewelry. For boys some cute bottoms with suspenders are adorable. Add a cute bow tie for an extra special touch. (Be sure to checkout our birthday bowtique for tons of great ideas!)





2. DON'T SPLURGE ON THE CAKE.
You can get just as fancy of a cake at the grocery store as you can from
an expensive bakery. Remember that the point of this cake is to smash it and get dirty! So no need to shell out a bunch of cash. Pick up a plain one at the grocery store and dress it up with lots of sprinkles, toppings and whipped cream. Don't forget the big #1 birthday candle. When decorating your smash cake is to have it match with what your baby is wearing.
3. THINK ABOUT THE BACKGROUND. While most of the focus will be on your baby and their cake, you should consider what is in the background in the photo. There are several ideas you can use. An outside photo shoot is always a good choice. You can also have a cute birthday pendant banner in the background or even a bunch of balloons. The more festive the better!