Princess Party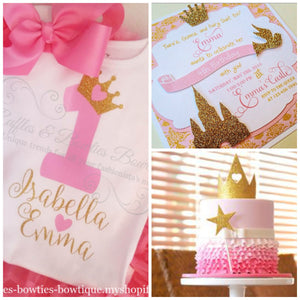 It time for a Party! Let's plan your Baby's Birthday
                                         It's time for a Party! Let's plan your BABY'S BIRTHDAY                                                                                                                                          
Yay! You have made it through the first year or another year of parenthood! Feels like just yesterday when you brought a newborn home and now already planning a birthday party. We know you want to plan a smashing birthday party. Here is our guide to plan a perfect birthday party for your little one.
Weekend is a great time to plan your BABY'S BIRTHDAY to ensure everybody comes to the party. Plan the party after the baby's naptime so he or she is well-rested. Also, don't plan the party in haste.
It is good to start planning 8 to 10 weeks before the birthday. It gives you enough time to decide the theme, food and spend time on DIYs to cut down your budget.
Next is what to serve at the party? You have to consider the birthday theme and a separate menu for adults and kids. Does your baby have a favorite toy animal? Try animals or toy theme for a birthday party. You can also try seasonal themes whether the party is indoor or outdoor. Bohemian and bow tie themes are really hot BIRTHDAY PARTY THEMES these days.
The ideas are endless!
Check out our Birthday Selections for your little one!!!